Mission Internationale is a specialist in international mobility.
We take care of all administrative, legal and financial procedures within the framework of an international mission of experts/consultants. You no longer have to worry about these aspects, which we manage directly.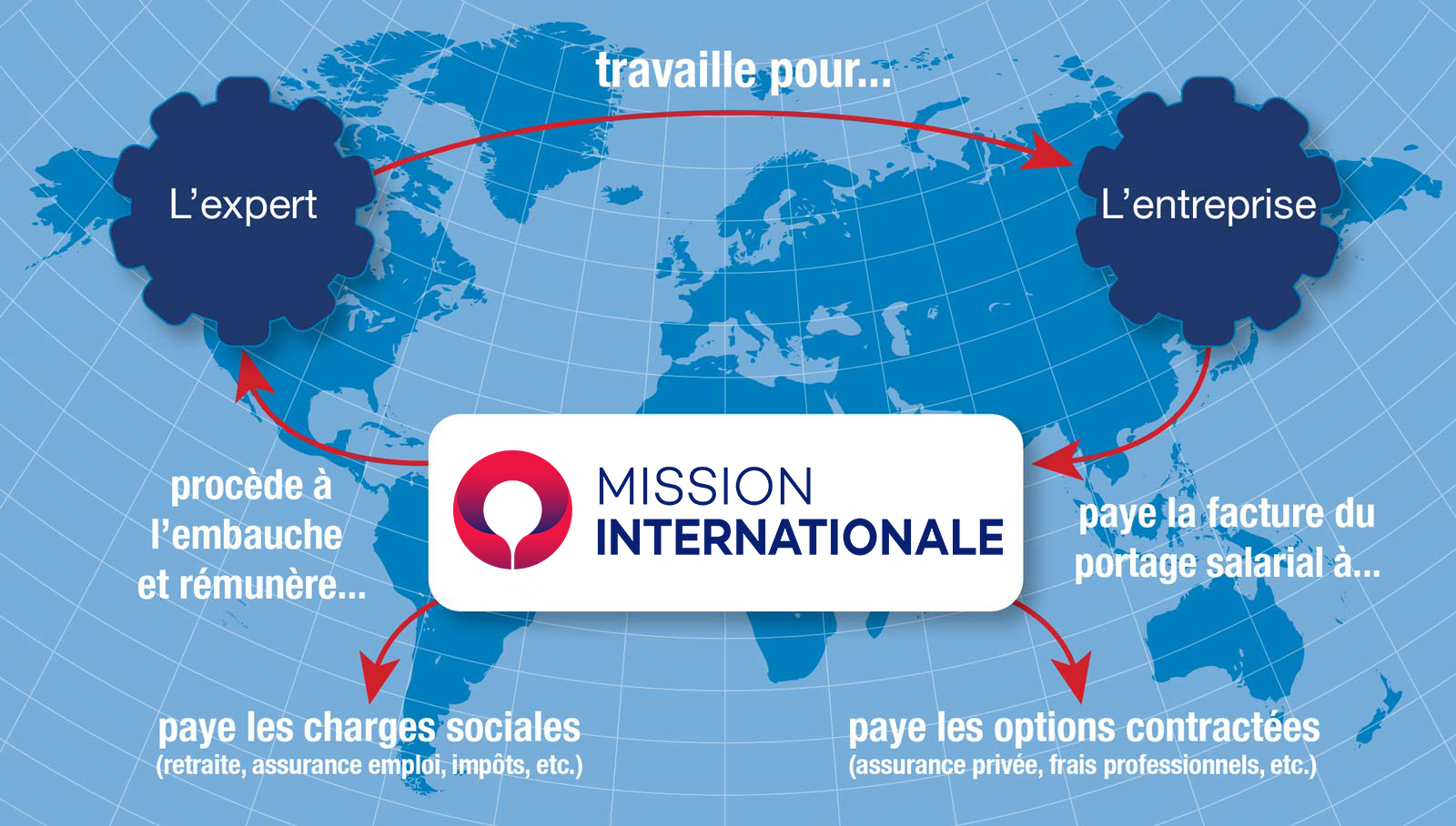 We accompany experts/consultants on mission abroad, whatever their nationality of origin and their country of destination, within the European Union as well as in the rest of the world. For 20 years, several hundred international missions have been successfully carried out every year and all over the world with our partners.
You (expert/consultant) have obtained an assignment outside your country of origin but you don't want to organise your work by creating a structure? International Mission offers you a complete solution without having to travel:
We invoice the company after having established a contract with it in the name of the expert/consultant.
We manage the administration of the expert's remuneration.
We pay all the charges (insurance, health, pension, ...) provided for in the contract between the expert/consultant and the company.
We pay the net salaries to the expert/consultant, after deduction of management charges and fees. These salaries can be paid in any currency and to any country (to be defined between the expert/consultant and the company).
We help the expert/consultant to prepare his international mission.
... finally the expert/consultant can fully dedicate himself to his mission.
This simplifies all procedures and helps to secure your remuneration. We can help you draw up the contract with your client via a standard template to be completed online.